Model NO.:
Fuel Dispenser Hose
Reinforcement:
a Single Fine Wire Braided Reinforced
Standard Length:
20m 50m 100m
Transport Package:
Woven Bag and Plastic Film. Special Packing Is Ava
Specification:
5/8′′~3′′
Origin:
Hebei, China (Mainland)
High quality Rubber Fuel Dispenser Hose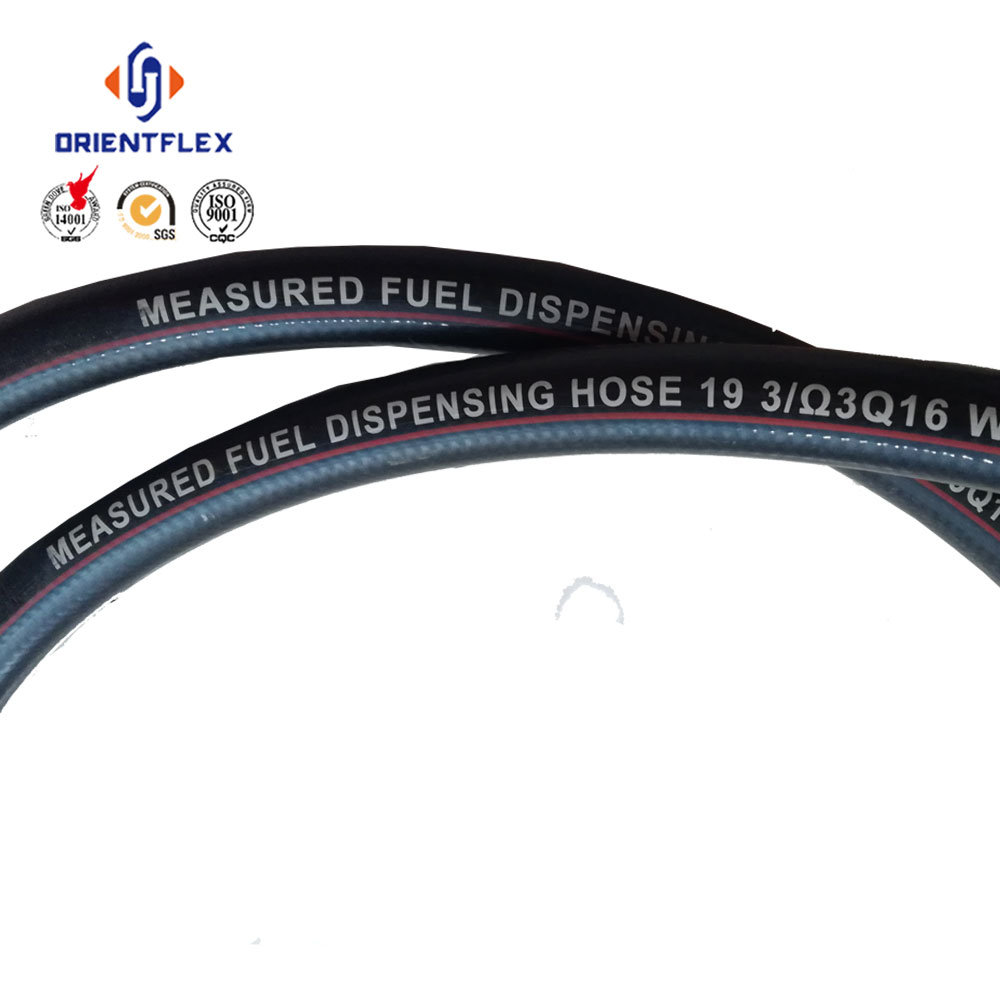 | | |
| --- | --- |
| Tube | Oil resistant synthetic rubber |
| Reinforcement | A single fine wire braided reinforced  |
| Cover | Oil, abrasion and weather resistant synthetic rubber |
| Temperature range | -25°C to +70°C/-50°C to +70°C |
| Working pressure | 1-2Mpa |
| Reference Standrad | HG/T3037, UL330, EN1360 |
| Size | 5/8''~3'' |
| Roll | 20meters or 50~100meters |
| Color | Black |
| Surface | Cloth surface or smooth surface |
| Application | Suitable for gasoline and diesel fuel, including oxygenated fuels(up to a maximum of 15% oxygenated compounds)gasoline with small amounts of additives etc. |
| Characteristics | The inner are excellent performance by steel wire braided  layer and made of synthetic rubber, tube body has soft, light and flexible, good oil resistance higher characteristic. |
| Certification | ISO9001:2008 |
| Package | Packaged by plastic woven bag or carton |
product show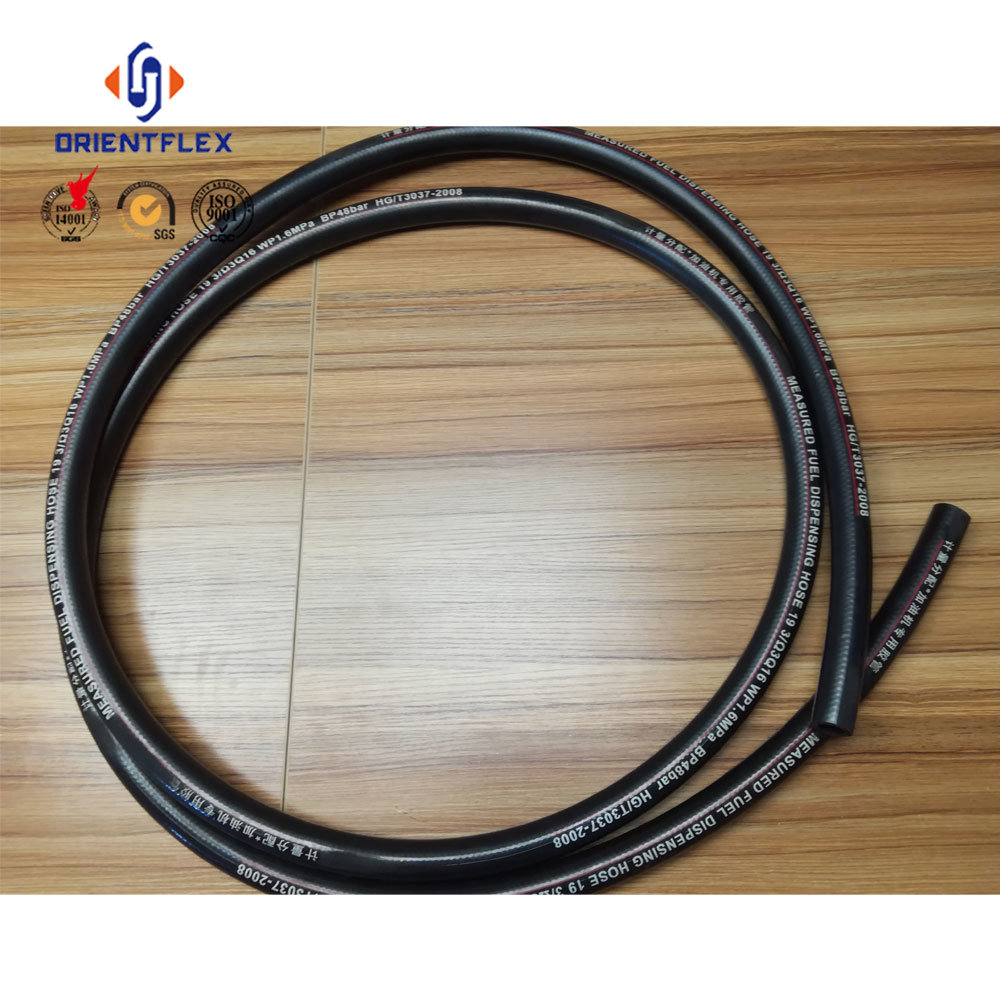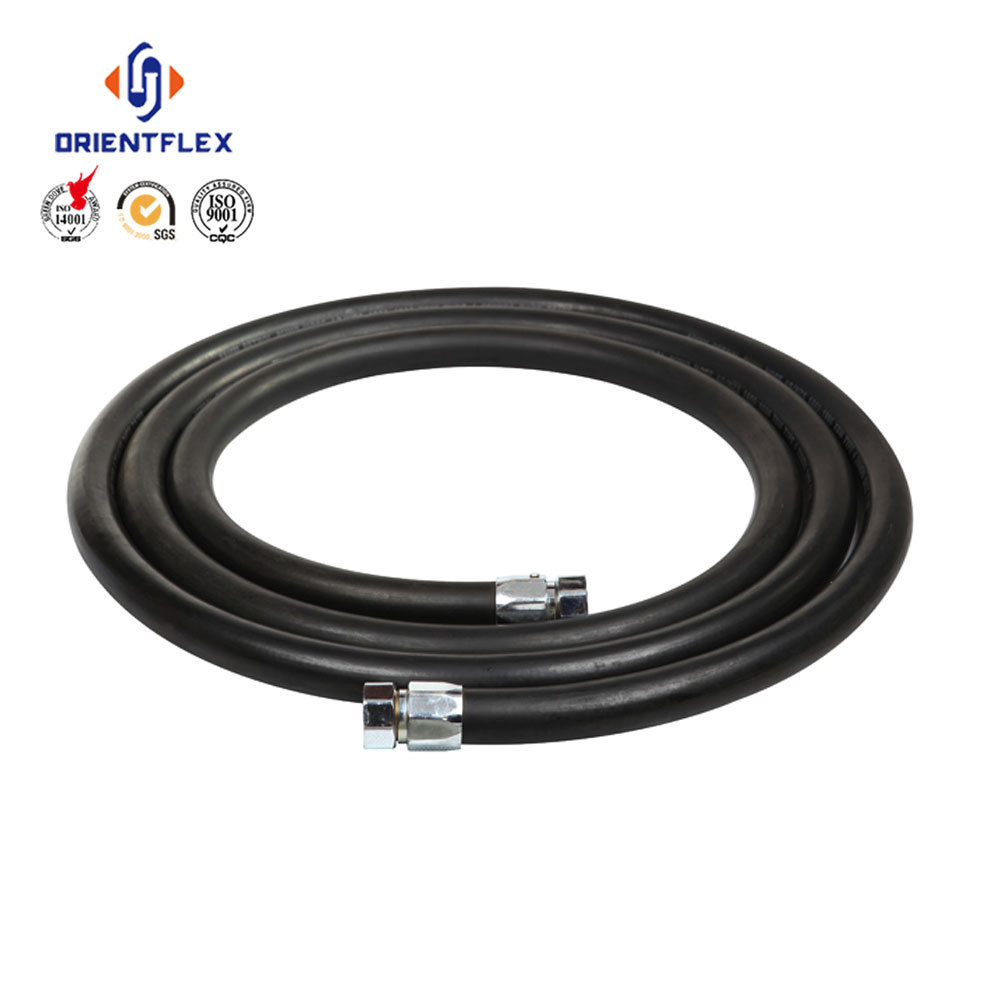 Company Information
ORIENTFLEX is a professional manufacturer of rubber and plastic hose in Hebei, China.
Established in 2006, OrientFlex have more than 240 experienced workers, own a strongR & D team,
including 16 experienced engineers.
Advantage:
1).  Advanced production equipment
2).  ISO 14000 / ISO 9000 / Quality certificate
3).  Strict quality inspection, Strong R&D team
4).  Environmental friendly without pollution
5).  10 years manufacturing experience, strong and experienced export team 

ORIENTFLEX has a strong sales and service team of 20 people, with more than five years experience in foreign
 trade, to provide professional services for customer.
ORIENTFLEX has advanced production facilities, including 13 high-speed fiber braid machines,15 high-speed steel 
wire braid machines,2 steel wire spiral production lines.45 PVC hose production lines.We have introduced VP brand
Industrial hose production line from Italy and Maillefer extrusion line from Switzerland.
ORIENTFLEX has strong quality control team,we set up advanced laboratory.Before mass production,we test each 
batch raw material.After production,we test each hose to guarantee 100% qualification.
ORIENTFLEX has three warehouses.

Certifications:All Product Meet The Standard Of ISO And The Requirement Of API.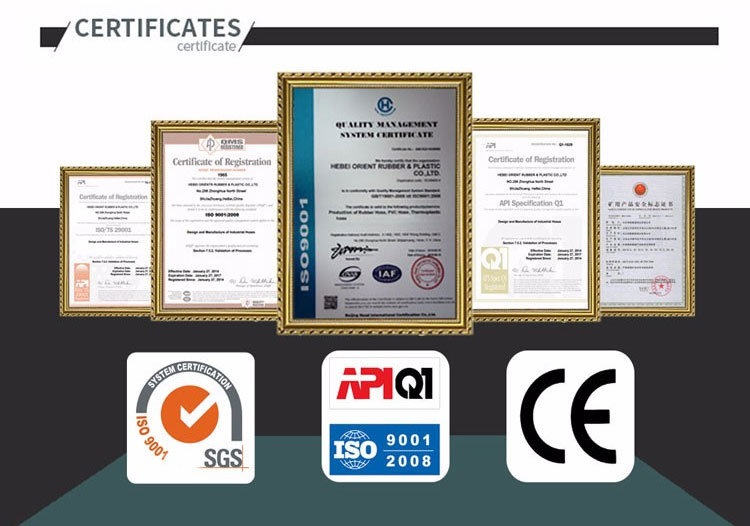 Trade show:

 
Our product has exported to over 30 countries,
including the United States, Britain, Brazil, 
Russia and so on. And
 we participate in overseas exhibitions every year.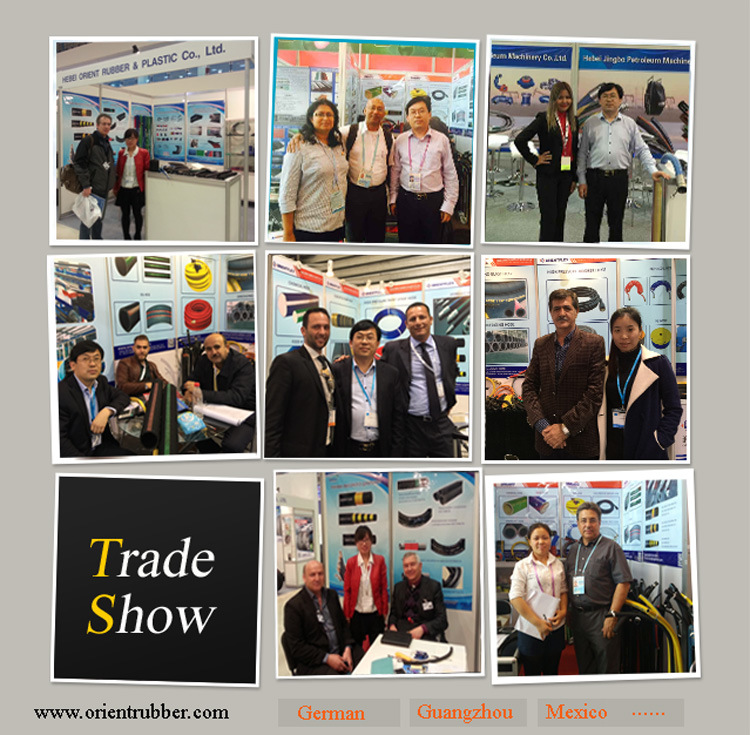 Contact Us

TEL:+86-311-68008301Â Â Â Â Â Â Â Â Â Â Â Â Â Â Â Â Â Â Â Â Â Â Â Fax: +86-311-68008302
Mobilephone:008613393047135
Add: No298 Zhonghua North Street, Shijiazhuang, Hebei, China
More rubber hose products information Please visit:
           http://www.orientrubber.com/
Alnico Magnets are traditionally classified using numbers assigned by the Magnetic Materials Producers Association (MMPA), for example, Alnico 3 or Alnico 5.

Alnico magnets are produced by casting or sintering processes.[8] Anisotropic alnico magnets are oriented by heating above a critical temperature and cooling in the presence of a magnetic field. Both isotropic and anisotropic alnico require proper heat treatment to develop optimal magnetic properties-without it alnico's coercivity is about 10 Oe, comparable to technical iron, which is a soft magnetic material. After the heat treatment alnico becomes a composite material, named "precipitation material"-it consists of iron- and cobalt-rich[9] precipitates in rich-NiAl matrix.

Alnico's anisotropy is oriented along the desired magnetic axis by applying an external magnetic field to it during the precipitate particle nucleation, which occurs when cooling from 900 °C (1,650 °F) to 800 °C (1,470 °F), near the Curie point. Without an external field there are local anisotropies of different orientations due to spontaneous magnetization. The precipitate structure is a "barrier" against magnetization changes, as it prefers few magnetization states requiring much energy to get the material into any intermediate state. Also, a weak magnetic field shifts the magnetization of the matrix phase only and is reversible.

Alnico magnets are ideal for high temperature applications up to 550ºC
. Cast Alnico Magnet is very stable, has good corrosion resistance and a typical hardness of 50 Rockwell C. Once cast, the material is so hard that the only machining possible is grinding
. Cast Alnico Magnet represents the most versatile magnet material available. The range of properties can be accurately designed for specific applications by changes to element analysis and heat treatment.
Cast Alnico Magnet
Cast Alnico Magnet,Cast Alnico Block Magnet,Cast Sintered Alnico Magnet,Strong Cast Alnico Pot Magnet
Jinyu Magnet (Ningbo) Co., Ltd. , https://www.magnetbonwin.com