Light steel keel
According to the records over the years, there have been numerous fires caused by the neglect of decoration materials. In particular, lifting the top position is a place that causes many fires, which is hard to find and save, and light steel keels, gypsum boards and other non-combustible materials should be used for decoration.
The surface of the light steel keel is hot-dip galvanized. It will not rust or deform for a long time. It is a very good fire-resistant non-combustible material. The traditional wooden keel is because of the large water content, it is deformed, and it is not fireproof, so it is usually a large public place. No one is suspended from wooden keel. In the past, because the construction of a home was relatively small, the carpenters used wood. However, with the improvement of living standards, the use of light steel keels is a major trend. Light steel keels are used in foreign countries.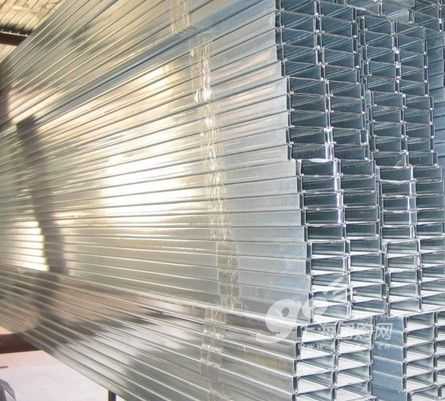 Links: The lessons of blood and tears Pai keel should pay attention to the details?
Aluminum plate
The aluminum gussets are both clean and good, they are not easily deformed and discolored, and most importantly, they are also fire-retardant and waterproof. They are more expensive than plastic gussets, but our homes are generally long-lived; PVC gussets and plastics. The buckle plate is relatively easy to deform and discolor, and the fire rating is also lower.
Anodized substrates imported from Germany sold on this site are provided by Aopu kitchen ceilings. It is flat, smooth, does not fade, high temperature, anti-static, non-conductive, easy to clean, eco-friendly, fire safety. If you want your home to be more fireproof and safe, you may choose this product.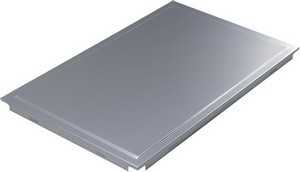 Product Name: Anode titanium oxide silver plate
Market price: 48 yuan / piece buy price: 35 / film special price: 25 yuan / piece
Buy Materials Paint Home Furnishing Home Improvement Home Furnishing Flat Decoration Gypsum Board Ceiling Price Kitchen & Bathroom Ceiling Home Furnishing Home Improvement Home Furnishing
Function assignPage() { var page = $('#page_val').val(); if (/_\d+\.html$/.test(location.href)) { location.href = location.href.replace( /_\d+\.html/, ((page == 1) && 1? '' : '_' + page) + '.html') } else if(/\/\d+\.html$/.test (location.href)) { location.href = location.href.replace(/(\d+)\.html/, ((page == 1) && 1? '$1' :'$1_' + page) + ' .html') } } $(function(){ $('#page_form').submit(function() { assignPage() return false; }) $('#page_btn').click(function(){ assignPage( ); return false; }) }) See full story