Technology Trends
Have you ever thought that your phone can control your contact lenses? At the same time can also detect your health? According to foreign media reports, the research group of the University of Washington in the United States recently used "interactive scattering communication" technology to allow contact lenses to connect wirelessly with mobile devices such as smart phones and watches so that the contact lenses could transmit human health information to mobile devices.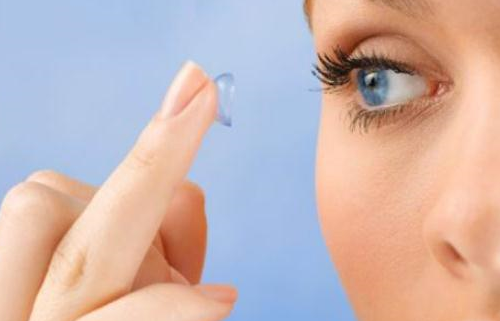 Interactive Scattering Communication Technology Enables Mobile Phones and Contact Lenses to Connect
The operating principle of this technology is to first convert the bluetooth signal of the smart device into a receivable Wi-Fi signal, which belongs to the hijacked Bluetooth signal technology and then uses it to meet the information transmission requirements required by many small devices, such as contact lenses and brains. Implants, etc.
Vikram Iyer, an electronic engineer at the University of Washington, said: "For implantable devices, wireless connectivity can change how people manage chronic diseases. For example, contact lenses monitor blood sugar levels in diabetic patients' tears," said Vikram Iyer, an electronics engineer at the University of Washington. When the blood sugar level drops, you can send information to your smartphone."
This study shows for the first time that power-limited devices can also interconnect information with other computers via standard Wi-Fi communication technology. Behind it is the need to rely on "backscatter" communication technology to allow devices to exchange information by reflecting existing signals. Vamsi Talla, an electronic engineer at the University of Washington, mentioned:
Instead of generating Wi-Fi signals, our technology creates Wi-Fi by using Bluetooth signals from nearby mobile devices.
University of Washington researchers use "interactive scattering communication technology" to reflect the transmitted signals between different devices. In their research, they discovered that smartwatches can transmit Bluetooth signals to contact lenses equipped with antennas. They turn Bluetooth signals into "monophonic signals" that can be used to encode data as Wi-Fi signals.
Computer scientist Shenan Gollakota said the technology can also be used to make new types of smart credit cards. Information will be interconnected between credit cards to facilitate the process of transfer between consumers.
The core point of this technology is to enable the Bluetooth signal sent by mobile devices through the mobile device. After the conversion, the Bluetooth signal will generate Wi-Fi to access the network and connect with the mobile device.
High Velocity Powder-Actuated Tool is used for normal concrete not harder than C40. The nail initial velocity is very high as there is no piston but high pressure gas to push it.
Powder-actuated tools come in high-velocity and low-velocity types. In high-velocity tools, the propellant charge acts directly on the fastener in a process similar to a firearm. ... Powder-actuated Fasteners are made of special heat-treated steel. Common nails are not used for powder-actuated fastenings.
High Velocity Powder-Actuated Tool
YIBIN CITY NANXI DISTRICT QIANGXIN PLASTIC CO.,LTD. , https://www.homsetfastening.com