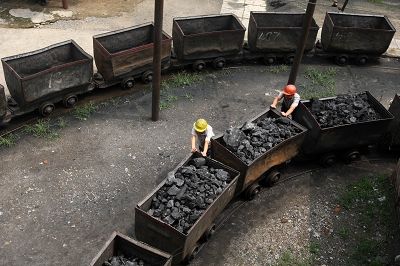 As of November 18, Australia BJ coal spot price was only 80.4 US dollars / ton, compared with the same period last month fell about 1.0 US dollars / ton, into October, BJ spot coal prices once again showed a downward trend, and continue to hit a new low; With a shipping price of 6.5 US dollars and an exchange rate of 1:6.3, the BJ coal CIF price is 547.5 yuan per ton, which is lower than the Qinhuangdao coal price of about 89 yuan. The price difference between the Qinhuangdao coal price will be further expanded.
On the one hand, this year, three new coal producers, including the United States, want to sell their products to China, which lowers the price in the international coal market, resulting in relatively low international coal prices; on the other hand, freight costs are relatively low. This has led many Chinese utility companies, including power plants, to import coal from the United States and Colombian producers. According to data from the US Energy Information Administration (EIA), in 2011, US coal production was 1.1 billion tons and coal exports exceeded 107 million tons. It is estimated that the United States will export 125 million tons of coal this year, which will break the export of 113 million tons in 1981. Records, and most of its export coal flows to the Asian market.
Since the beginning of this year, under the influence of weakening macroeconomics, thermal coal consumption has continued to slump, coal inventories of key power companies have continued to climb and remain high, and coal deposits at the ports of consumption and transit ports have also been at high levels, with a large amount of imported coal. The influx has also made the coal market in China, which was originally sluggish, worsen and coal prices have continued to decline. In the first eight months alone, China's cumulative coal imports reached 185 million tons, an increase of 46.3% year-on-year, exceeding the 2011 total of 182.4 million tons of coal imports.
The large amount of imported coal is good news for the domestic power generation industry and the steel industry. Due to the industrial off-season, private heating will have certain demand but it will not be a strong driving force. The domestic coal market should continue to be stable and there will not be much fluctuation before the end of this year.
In this regard, a large increase in imported coal may cause a certain impact on domestic trade coal prices, resulting in a reduction in the profits of domestic coal mining coal companies, but at the same time, they can also play a role in suppressing coal prices when coal prices are high.
However, judging from the trend of change, in the second half of the year, with the sharp drop in domestic coal prices, the domestic and international coal spreads have gradually narrowed, and the imported coal market continues to weaken. Since July, imports have continued to decline. In September, it fell below the 20 million tons integer mark to 18.63 million tons, down 18.6% year-on-year. In October, imports were still below 20 million tons. Therefore, some analysts predict that the annual coal import volume is expected to stabilize at a scale of 2.4-250 million tons.
Compared with the large increase in imports, China's coal exports have been showing a downward trend. Customs data showed that the export volume of hard coal and lignite in October 2012 was 440,000 tons, a decrease of 17% from the previous month. In October, China's coal exports amounted to US$ 68.527 million. From January to October of this year, China's total coal exports amounted to 7.89 million tons, a cumulative decrease of 5.02 million tons from the same period of last year, a decrease of 38.9% year-on-year; cumulative exports amounted to US$ 136.955 million, a year earlier. -In October, the accumulated export value of 238,147,800 U.S. dollars decreased by 42.7% year-on-year.
In October 2012, China exported 50,000 tons of coke and semi-coke and completed an export value of 18.714 million U.S. dollars. From January to October, the cumulative export of coke and semi-coke was 910,000 tons, which was 2.2 million tons less than the 3.11 million tons accumulated in the same period of last year, a significant drop of 70.8% year-on-year. The total amount of coke and semi-coke exported this year was 401.774 million U.S. dollars, a year-on-year decrease of 71.4% from the cumulative value of exports from January to October last year.
Pvc Panels,Pvc Ceiling,Pvc Wall Board
Huaxiajie Macromolecule Building Material Co., Ltd. , http://www.zjpvcpanels.com